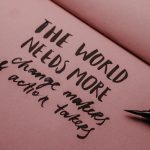 Dear Fellow UWOSA Member,
As per our Constitution and Bylaws, Bylaw 6.3.1, the Elections Committee is responsible:
To choose a Chairperson at its first meeting;
To secure the nomination of at least one candidate for each position;
To publish the slate and invite additional nominations from the membership;
To conduct the election, appoint scrutineers and publish the results
The Elections Committee may be comprised of the following members:
Not less than three members of the Association who are not running for election
Such members shall be appointed by the Executive, after a call is made to the general membership, not later than November 1 of the year before the election is held.
If you are interested, please complete the committee request form, and email it to UWOSA at info@uwosa.ca by October 28, 2021 at 5 p.m.
If you require assistance or have further questions, please email the UWOSA office at info@uwosa.ca.